ICFAI Business School (IBS) (Faculty of Management)

ICFAI Business School (IBS) (Faculty of Management)
ICFAI Business School (IBS) (Faculty of Management) is a constituent of the ICFAI University, Dehradun. IBS offers management programs with latest pedagogy at UG and PG levels namely BBA and MBA respectively at the ICFAI University, Dehradun. IBS is focussed on creating the leaders of tomorrow.

IBS Dehradun, a constituent unit of the ICFAI University, Dehradun (IUD), commenced operations in 2004.

IBS is committed to provide quality education and training in the field of management. It offers two-year full-time, campus-based MBA Program with specialization in Finance, Marketing, Human Resource, Operations and Information Technology etc. It helps the students develop business and personal competence through their exposure to real business problems, case-based analysis and industrial interaction.

Faculty Resources

IBS faculty plays a significant role in ensuring quality education through student-centric interactive teaching. The faculty brings their extensive knowledge, professional experience and advanced education to their task. Faculty members emphasize both theory and practice in the classrooms.

Facilities


Computing Facilities: IBS provides the latest hardware and software infrastructure to cater to all the computing needs of the students and the training requirements of the information technology courses. Wired and wireless internet facility for all students and faculty.


Library: IBS library is equipped with latest software packages and has comprehensive collections of books, CDs, videos, Indian and international journals/magazines and research reports, relating to management and allied subjects. IBS subscribes to several academic online databases like EBSCO; industry databases like CMIE Prowess databases.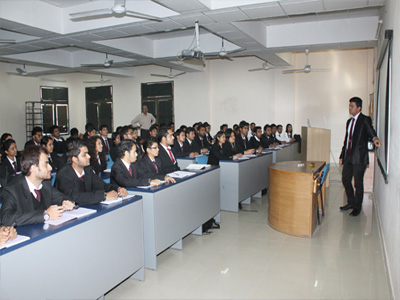 Workshops, Projects, Labs & Seminars
Soft Skills Training
Special emphasis is laid on imparting soft skills to meet the corporate requirements. The exclusive design and right mix of training processes of Soft Skills help the students add a new dimension to their personality. The novel approach of the training is a cut above the rest. An activity-based, learner-centric curriculum ensures that the students are equipped to understand the subtleties of the corporate world. The core elements of methodology like pair work, group work, stimulating group discussions, mock interviews, skits, role plays, etc, instill confidence in the students to meet the challenges of corporate work culture. The campus is equipped with a Soft Skills lab and English Language Lab.

Projects
Students are encouraged to pursue projects in the courses to enhance their learning by applying theoretical concepts to industry situations. This is done under the guidance of experienced faculty to ensure proper focus and implementation.


Guest Lectures
Guest lectures play an important role in the developmental process of the students. Eminent academicians and practising professionals are invited for guest lectures where students get an opportunity to interact closely with them and understand the practical applications of various management and information technology concepts and ideas.Through these activities, students get acquainted with leadership roles, develop group and interpersonal skills and develop the right kind of attitude for success in their careers.
Fee Concession and Financial Support
All domicile students of the State of Uttarakhand are offered fee concession. For details, please refer Application Material.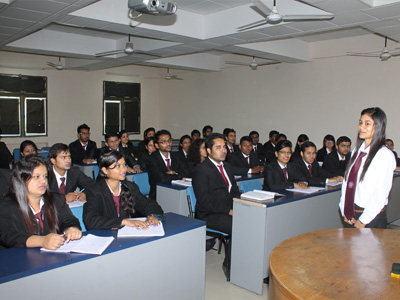 © 2016 ICFAI University Dehradun. All Rights Reserved.